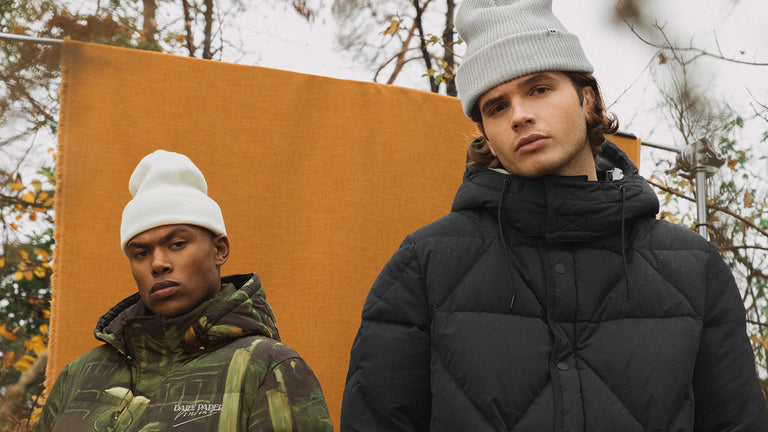 Asphaltgold presents: Lookbook Fall/Winter 2020
Stay warm. Stay cozy. Stay healthy.
Autumn is here, winter is just around the corner - that doesn't just mean falling leaves and dropping temperatures, but also almost traditionally that we've put together and staged our favorite outfits for the season for you in an autumn/winter lookbook. We show you how you can optimize your wardrobe for the cooler season and neither sacrifice style nor comfort.
Whether you're in an urban setting or taking a walk in the woods on the weekend, a hoodie always goes. Combined with a Carhartt shirt jacket and a light wash 501 from Levis, the casual outfit is perfect. Combine it with an APC short coat and a bright Aimé Leon Dore cargo and you're definitely ready to go out. Muted colors for the shoes do the rest.
When it gets cold, puffer jackets are the absolute first choice. Whether the simple, longer version from APC, or the eye-catching Van Juff from Daily Paper - combined with dark jeans and bright kicks, you need at most a bright beanie, and the outfit is complete!
Lookbook Fall/Winter 2020
Fall and winter are certainly chilly, sometimes wet and dark, yet never just gray: at least when it comes to your outfit, many doors are open to you. All outfits and pieces of our fall editorial can be found below in the gallery, the individual products are now available in our store - get inspired!