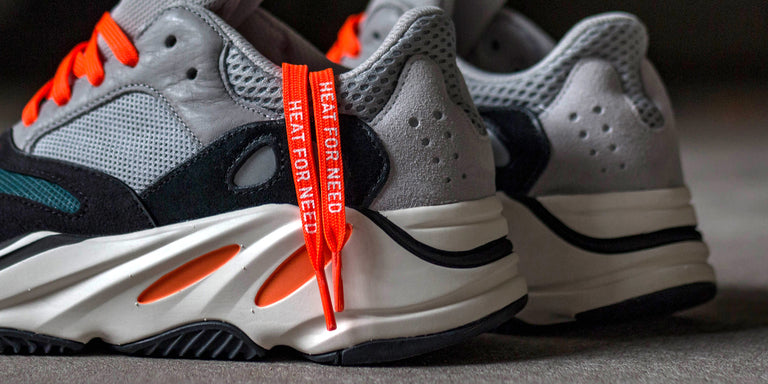 asphaltgold Heat for Need Laces - lace 'em up for charity!
Two years ago we started our charity project Heat for Need. Since then, we have been selling sneaker grails through our AGC Window for a good cause. For 2018, we are expanding our Heat for Need concept with Heat for Need Laces!
We deliberately chose the signal color orange because we want to make a statement! 100% of the proceeds will benefit the KinderPalliativTeam Südhessen. The Heat for Need Laces cost 3.50€ and are available exclusively at asphaltgold from 03.12.2018. The Heat for Need Laces are of course also available for purchase in our two instore stores. We thank you for your support and hope you will wear your Heat for Need Laces with the same passion as we do!
Support the action!
· Lace the Heat for Need Laces into your favorite sneakers · Take an onfeet pic and post it to your Instagram account · Spread the word! Use the hashtag #heatforneed and help us spread the word · 100% of the proceeds will go to KinderPalliativTeam Südhessen