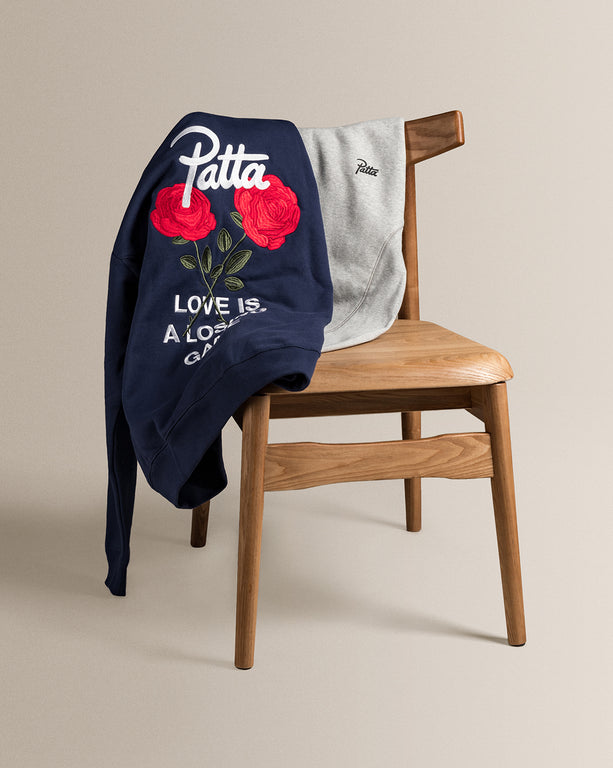 Welcome to Asphaltgold, Patta!
The beauty of authenticity is that you can't buy it. Edson Sabajo and Guillaume "Gee" Schmidt are a prime example of how true passion can be turned into a successful business. With their store, founded in 2004 in Amsterdam, the two have Patta-founders have had a significant impact on the European sneaker and streetwear scene. The stories of wild shopping trips around the globe, during which Sabajo and Schmidt brought sneakers not available in this country back to the Netherlands in large quantities by mail or, alternatively, in their own travel luggage by plane, are just one of many indications of their unadulterated passion. Since 2011, Patta has also been a breath of fresh air on the streetwear scene with its own clothing line. We are happy to be able to offer Patta 's apparel pieces at Asphaltgold from now on!
⟶ Go to the Patta SS21 drop in our online store.
Roots in Hip-Hop
As a former DJ (Sabajo) and MC (Schmidt) respectively, the roots of the childhood friends from Suriname clearly lie in the burgeoning hip-hop scene of the 90s, which is also reflected in the design of the collections. Within a very short period of time, the iconic Patta design has gained worldwide recognition. Even world star Neymar has modeled for Patta collections.
Patta 's SS21 drop - the Surinamese word for shoe - features various cool T-shirts, hoodies and sweaters. There are also longsleeves, a jogging pant and accessories to discover. With the Leopard Knit Cardigan there is even a piece for the fancier taste. Just have a look around in our online store. Welcome to Asphaltgold, Patta!