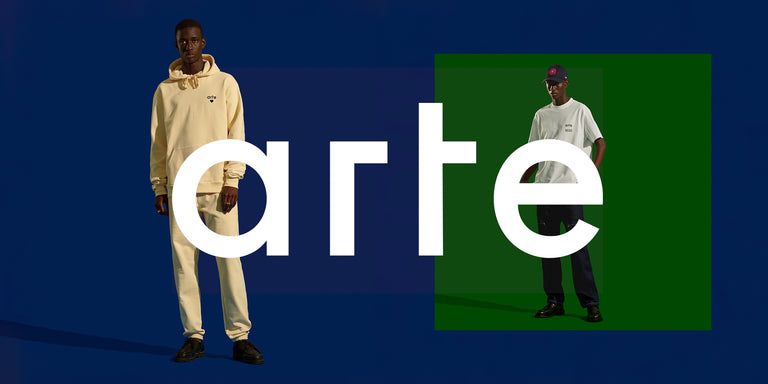 Welcome to Asphaltgold, Arte Antwerp!
Contemporary design trends meet subcultural tendencies: Founded in 2009 still under the name Arternative, the apparel brand Arte Antwerp draws its inspiration primarily from art in all its forms, from architecture to music. The head of the label is Bertony Da Silva, who got the ball rolling with his first T-shirt collection. With Arte Antwerp, the graphic designer wants to promote creative exchange and break down boundaries.
⟶ To the Arte Antwerp SS21 drop in our online store.
A central role in the brand's cosmos is played by its hometown of Antwerp. From its long fashion history - keyword"Antwerp Six" - to the industrial charm of the harbor, a wide variety of influences of the city affect the fashion label and form its own style, which is to be arranged between casual and chic. From the heart of Antwerp's creative scene, an internationally renowned fashion house has emerged whose ready-to-wear collections regularly cause a sensation.
Harbinger of spring
Asphaltgold is happy to have Arte Antwerp in our assortment from now on! The first pieces of the Summer/Spring 21 collection have already arrived in our warehouse. The casually cut essentials with a carefree vibe announce the upcoming spring with bold flower prints and the label's signature heart arranged into a cloverleaf. Welcome to Asphaltgold, Arte Antwerp!